Original Body Talc
Light, floral fragrance.
A refined, light powder.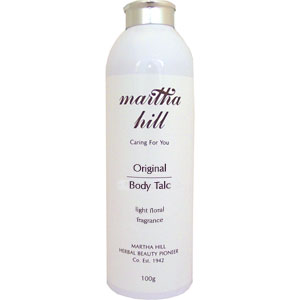 Description
This ultra fine, lightly fragranced talcum powder is made from pure, natural talc and lightly scented with a light floral fragrance.
Cosmetic talc is a finely powdered mineral and this forms a soft barrier between the skin and clothing helping to reduce irritation caused by friction and because it will absorb excess moisture it's great for after a bath or shower.
Complementary Products